Terrapin Turtle Protection Program Update
With the recent fluctuation in temperature, we set out to check in on the DIAMONDBACK TERRAPINS, who inhabit our Margaret Wyman Sanctuary in West Barnstable – check out the footage below!
The terrapins bromate (hibernate) for the winter near their nesting sites, digging down into the sandy mud in marsh areas, or burrowing into the grassy woodland. On occasion, the terrapins, which are a species of turtle native to the brackish coastal tidal marshes, make their way to the frigid water and become "cold-stunned." Cold-stunning is a condition in which turtles become weak and lethargic, making it very difficult for them to swim, which is when they require help from people to recover and protect them from the elements.
Please note: all sea turtles are threatened or endangered under the U.S. Endangered Species Act; therefore, a permit is required to work with them. If you spot a turtle (or other wildlife) that requires assistance, please reach out to a local organization that is equipped for such an emergency.
We're fundraising to acquire and install wildlife cameras, so that we can learn more about this threatened species, to better protect them. Some of the greatest threats to the terrapins include commercial exploitation, drowning in crab pots, road kills, habitat loss and sea-level rise caused by climate change. Learn more about how you can support our wildlife monitoring and protection initiative, here!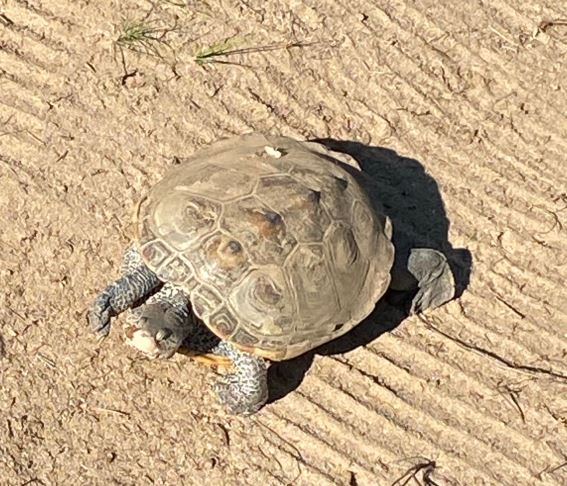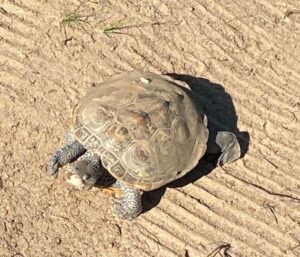 For more information about joining our Terrapin Turtle Protection Team, please view our Terrapin Turtle Protection Program Description
Questions? Please email Lisa Nagel, program coordinator, at lisanagel@orendlandtrust.org
Learn more about Orenda Wildlife Land Trust, and how you can support our mission, here!