Please Support Our Work by Making a Donation on Giving Tuesday – November 30, 2021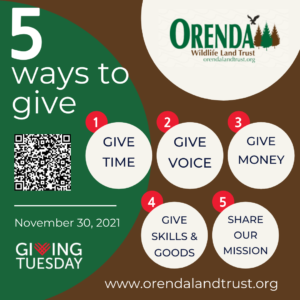 Please Help Us Save More Open Space – The Gift That Keeps on Giving….
At Orenda we believe in doing good things for our environment and our community.  We know that with every acre of land we protect, we are saving wildlife and protecting the waters, air, and woods that we all depend upon and turn to for solace in these challenging times. Open space is the gift that keeps on giving……to you, our community and to our planet.  But we can only accomplish our goals with the generosity of donors like you.
Please consider Orenda on Tuesday November 30th, 2021 as we begin this gift-giving season. "Giving Tuesday", which occurs annually on the first Tuesday after Thanksgiving, is a global generosity movement created in 2012 that inspires and celebrates collaboration and generosity.  The movement strives to build a world in which the power of generosity is at the heart of our actions.  Your generosity is what helps Orenda continue to save land and wildlife and what makes the world go round.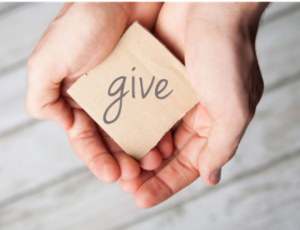 Here are just a few of Orenda' s 2021 recent accomplishments….
Protected 14 acres of priority wildlife habitat and groundwater protection land within the Mashpee National Wildlife Refuge
Protected 6 acres of prime woodland within the watershed to Wequaquet Lake
Welcomed 6 new Board members
Grew our membership and made giving easier and more rewarding with new donation options and programs
Created more habitat for the rare New England Cottontail Rabbit at one of our sanctuaries
Enhanced outreach efforts by updating our website, expanding our newsletter and performing a digital transformation that maximizes our online presence and communications
Participated in the collaborative public educational events including the Cape Cod Wildlife Festival, Wildlife After Hours, and others.
Established new collaborative conservation partnerships to
Reinvigorated committees to get more done
Raised money via donations, grants and partnerships to support our mission, leverage resources and maximize success
Hosted multiple public events including Turtle Team training and habitat management programs, Story Hour events, and others.
Awarded a scholarship to a deserving student
Produced multiple land and wildlife stewardship training video and manuals
Protected rare Diamondback Terrapin turtles at our Turtle Garden sanctuary with the help of our volunteer Turtle Team by protecting nests and helping baby turtle hatchlings to begin their lives.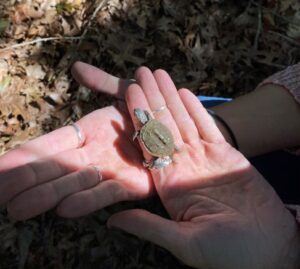 None of this could have been done without YOU!  Thank you in advance for your gift during a time when generosity has never been more important.
To make it easy and affordable for you to give we have the following donation levels:
Individual $35
Family $50
Sponsor $100
Benefactor $250
Patron $500
Philanthropist $1,000+
OR…If you would prefer to bypass check writing and just "set it and forget it", sign up using your credit or debit card for our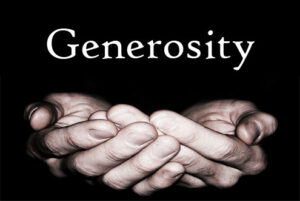 GREEN GIVING PROGRAM
Our 20 for 20 Campaign asks for a commitment of just $20/month
as we strive to pay off our recent purchase of 20 acres and strengthen our operations.
Click on the DONATE/JOIN button to make your donation today