Spring Story Hour "Wildly" Successful!
We were delighted to have over 30 attendees at our "Wild and Playful" story hour on May 19th, which featured wildlife stories presented in both English and Portuguese, and a meet-and-greet with the New England Wildlife Center's resident owls!
The event took place at the Hyannis Public Library and included play time and crafts in the Cape Cod Toy Outdoor Play Oasis.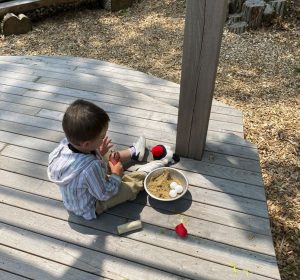 This event was open to all, free of charge, and presented in collaboration with the Hyannis Public Library, The Cape Cod Toy Library and New England Wildlife Centers.
Orenda's Wildlife Story Hour series is designed to connect communities to their natural environment and to foster a sense of wonder and appreciation for wildlife.
For more information about our upcoming events and to learn how you can help support our mission to protect open space and wildlife, email info@orendalandtrust.org